Discussion Starter
·
#1
·
I took the kids to our shooting spot down the road. My eldest daughter is tuning into a good shot. She was a little braver this time. She shot my kimber .45, smith airweight .38, and a .44 cap and ball revolver in addition to the .22's she normally shoots. Her favorite was the cap and ball revolver stoked with 35 gr of black.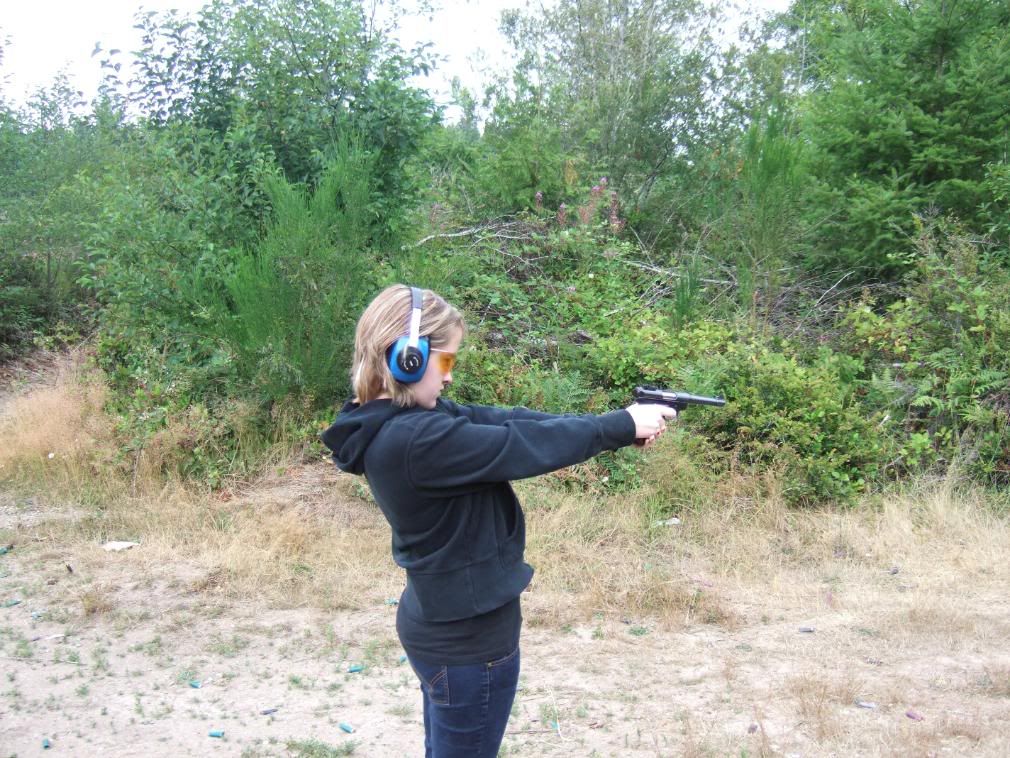 6 year old daughter is an awesome shot fo her age. She did even better thi time than she did several months ago.
This time she got to shoot a handgun. She thought that was pretty cool. I kept my hands on her arms at all times to ensure that the gun stayed pointed downrange. But she held it up, aimed and fired it herself. She hit the popcan about half of the time. I was impressed.
My son is 5 and has special needs. He doesn't quite understand the aiming concept yet. But he loves to go with us, and I wouldn't dream of leaving him behind. He will get it eventually, he just isn't as quick to it as his sisters.