Discussion Starter
•
#1
•
For this second and complete redo job I used the homemade salt recipe of Sodium Hydroxide and Sodium Nitrate (lye and fertilizer). Using the sodium nitrate rather than the amonium nitrate is much safer as there is no amonia gas release during the mixing process, but I still wore a respirator. Fortunately the outside temps cooled down into the 80's so wearing long pants wasn't a major problem, just kinda uncomfortable.
The project gun was a New Model Single Six beater I bought a couple of years ago and had used cold blue on. The cold blue didn't last at all and since this gun gets a lot of use I decided it was a prime candidate for the first project.
Pictured below are the highlights of the reblue. These are not directions. Bluing is a job that requires close attention to detail and can be dangerous due to the temps and materials used.
First off the gun must be prepped, stripped of original bluing and sanded to remove blemishes then completely degreased. I went to 600 wet/dry using 3 in 1 oil. After degreasing with Simple Green I only handled the parts with rubber gloves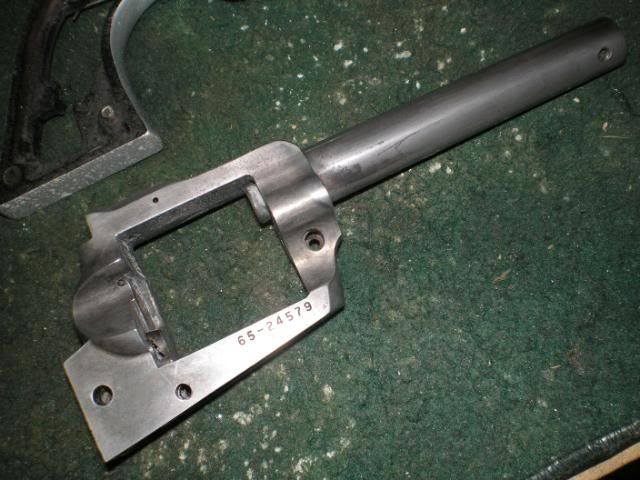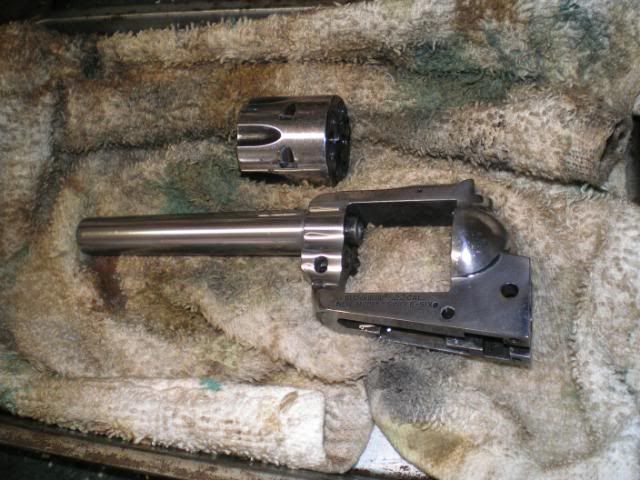 The bluing salts are heated to 255-275 degrees and the parts put in for about 30 minutes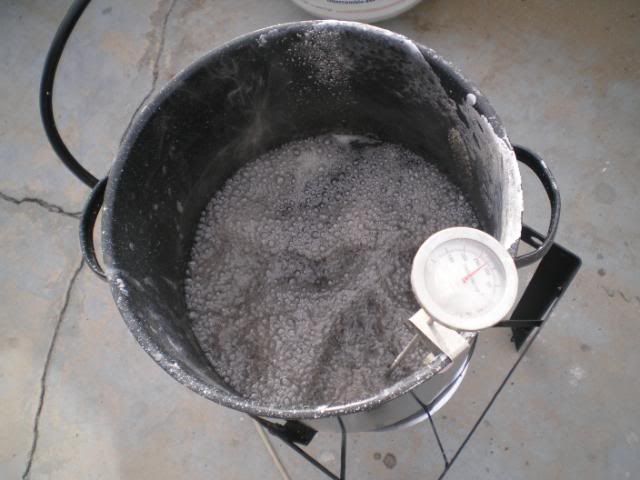 Parts may be covered with soot when they come out of the tank. Scary at first, but it wipes right off with rag and/or tooth brush, no sweat
After washing thoroughly with hot soapy water I let the parts sit in a pan of motor oil overnight, cleaned them, wiped em down and put everything back together. Very happy with the results.
While the actual bluing is very easy the prep is what determines the final look of the gun, and takes the time. The finer the grade of paper used the deeper the bluing will turn out.
This was a fun project and since the salts are all mixed and ready it's just a matter of heatng them back up to temp to do another project. I think I prefer the salts to the niter bluing. If nothing else I am much more comfortable with the 275 degree operating temps rather than 600.
It's so easy even a Bounty Hunter can do it